Clopidogrel Resistance Among Ischemic Stroke Patients and Its Risk Factors in Indonesia
Keywords:
Clopidogrel Resistance, Ischemic Stroke, Risk Factors
Abstract
Objective. Clopidogrel is a common antiplatelet used as secondary prevention of ischemic stroke, known to have better efficacy than aspirin, with a equivalent safety profile. However, clopidogrel resistance is not uncommon but has not been widely studied in Asia. This study will further assess clopidogrel resistance and its risk factors.
Materials and Methods. A cross-sectional study was conducted at Rumah Sakit Universitas, Indonesia, and Rumah Sakit Cipto Mangunkusumo, Indonesia in 2020-2021. All patients had had at least one episode of ischemic stroke. Clopidogrel resistance was assessed using a VerifyNow assay.
Results. 57 subjects were enrolled in this study. We found 15.8% of subjects were clopidogrel resistant. Gender was significantly associated with clopidogrel resistance, with males having 80% lower clopidogrel resistance (OR 0.2 (95% CI 0.022 – 0.638); P=0.006). Meanwhile, smoking was not associated with clopidogrel responsiveness (P=0.051). We found no association between haemoglobin, blood glucose, HbA1c, cholesterol, liver enzymes, serum urea concentration or creatinine levels and clopidogrel resistance.
Conclusion. Clopidogrel remains an effective treatment to prevent recurrent ischemic stroke in Indonesia. Further studies are needed to assess gene polymorphism and clopidogrel resistance, which may explain the findings of this study.
Downloads
Download data is not yet available.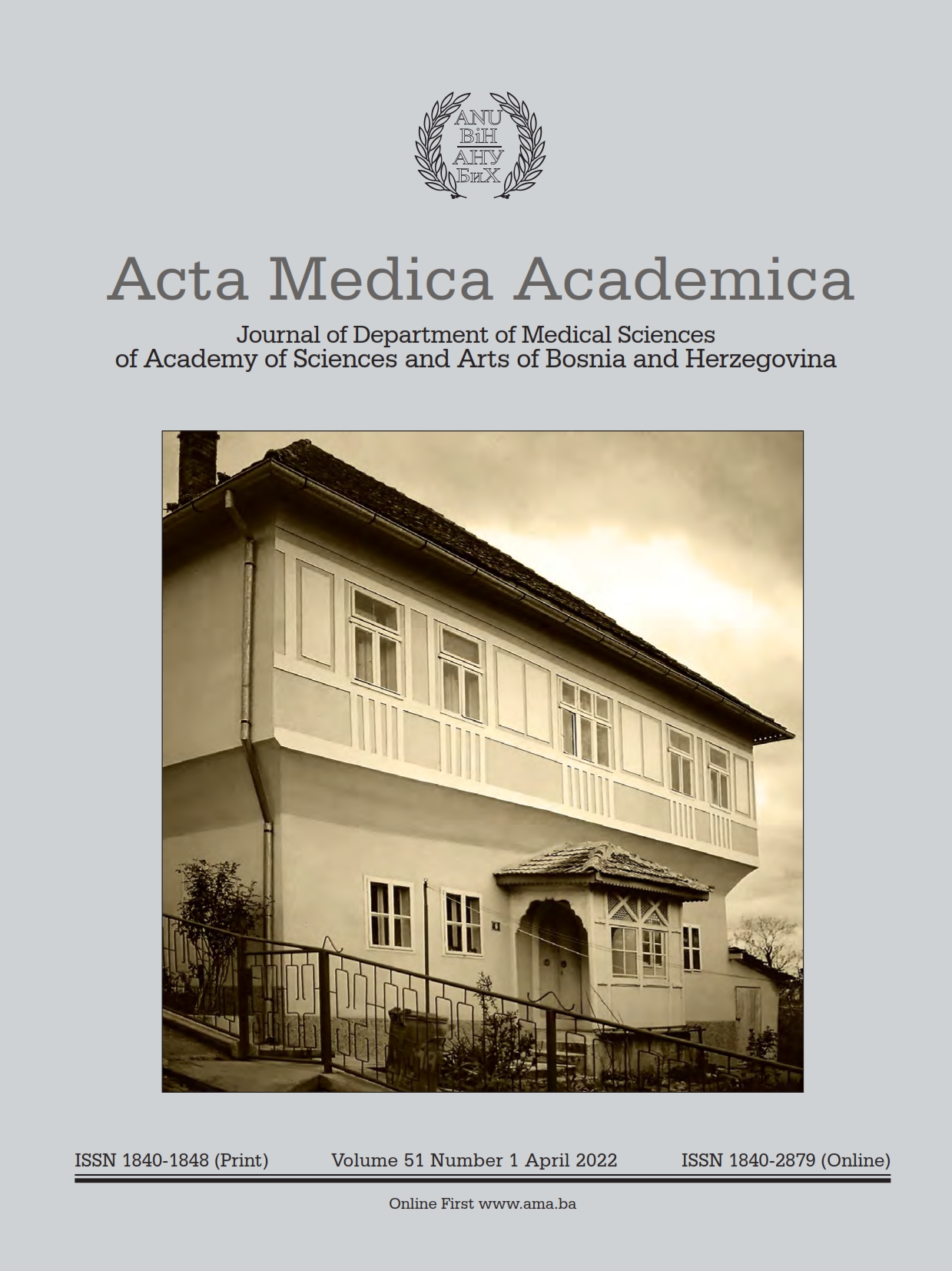 Downloads
How to Cite
Hidayat, R., Nabilah, R. A., Rasyid, A., Harris, S., Harahap, A. R., Herqutanto, H., Louisa, M., Listyaningsih, E., Safruddin Rambe, A., & Loho, T. (2022). Clopidogrel Resistance Among Ischemic Stroke Patients and Its Risk Factors in Indonesia. Acta Medica Academica, 51(1), 29–34. https://doi.org/10.5644/ama2006-124.367
Section
Clinical Medicine
License
Copyright (c) 2022 Acta Medica Academica
This work is licensed under a Creative Commons Attribution-NonCommercial 4.0 International License.