Degloving Injury of the Lower Extremity: Report of Two Cases
Keywords:
Degloving Trauma, Tissue Injury, Skin, Reconstructive Surgery
Abstract
Objective. The aim of our article is to highlight the im­portance of the immediate treatment of lower extrem­ity degloving injuries, in order to prevent complica­tions.
Cases Presentation. Here we present two cases of degloving injury of the lower extremity, both result­ing from motorway accidents. The first one concerned a 65-year-old man suffering from multiple limb frac­tures and a degloving injury of the right thigh, which was immediately treated with extensive debridement and primary full-thickness skin graft re-approxima­tion. The second case involved a 63-year-old woman who presented with cervical vertebrae fractures and a degloving injury of the left posterior leg, which, due to the severity of her condition, was treated with a delayed approach resulting in skin necrosis, which required surgical debridement, alginate dressing and foam cover.
Conclusions. The optimal approach to treatment of degloving injuries is challenging and they warrant immediate surgical attention. An early diag­nosis and the evaluation of tissue viability are impor­tant in order to prevent limb-threatening situations.
Downloads
Download data is not yet available.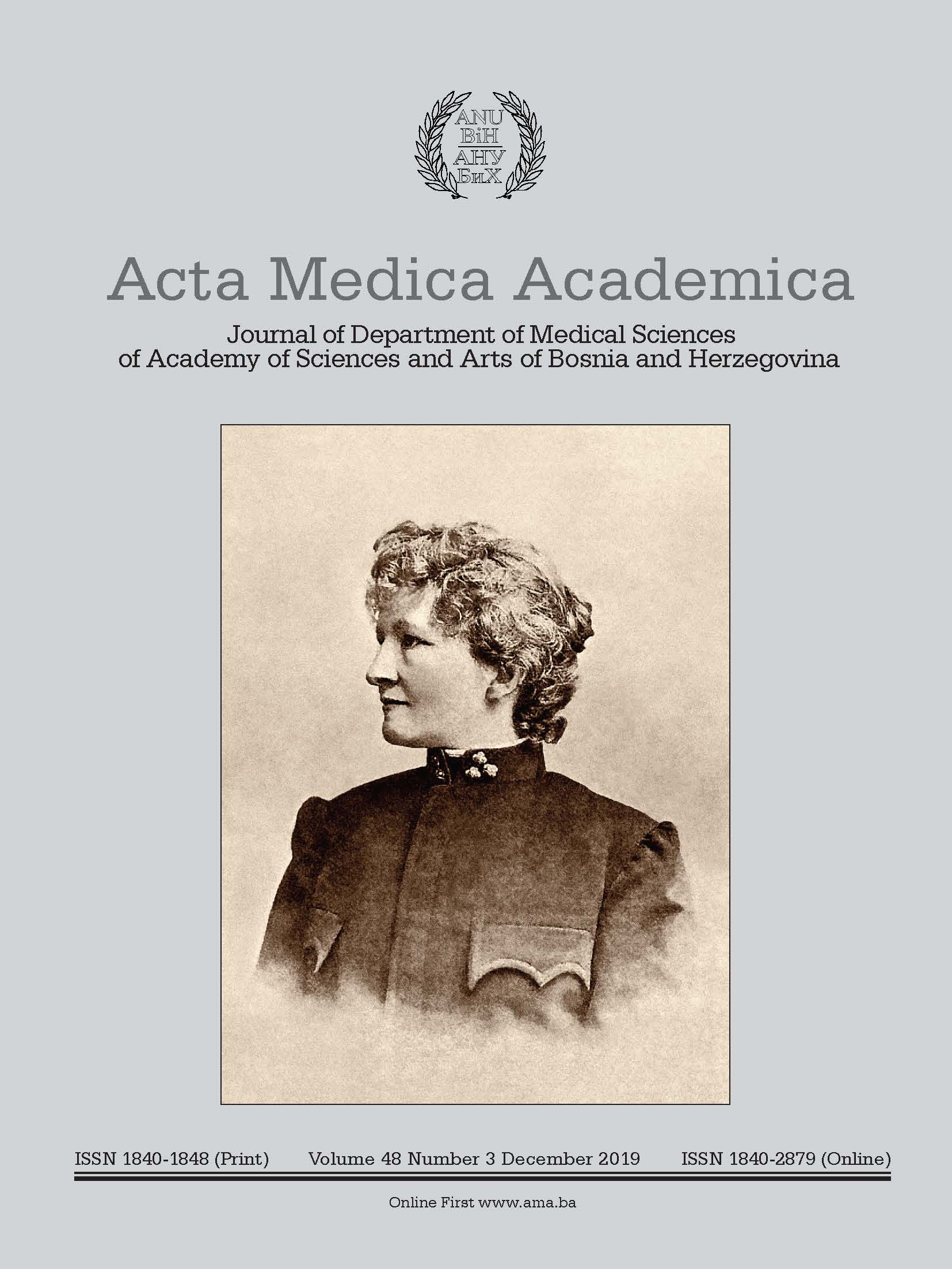 Downloads
How to Cite
Kyriakidis, A., Katsaros, I., Vafias, E., Agorgianitis, L., Kyriakidis, V., & Zacharopoulos, A. (2020). Degloving Injury of the Lower Extremity: Report of Two Cases. Acta Medica Academica, 48(3), 303–306. https://doi.org/10.5644/ama2006-124.271
Section
Case Presentation