Classic Hodgkin Lymphoma – Old Disease, New Directions: An Update on Pathology, Molecular Features and Biological Prognostic Markers
Keywords:
Classic Hodgkin Lymphoma, Prognostic Markers, Immunohistochemical Markers, Tumor Microenvironment, Epstein-Barr Virus
Abstract
The aim of this paper is to review morphologic, immunophenotypic, and molecular features of classic Hodgkin lymphoma, as well as different prognostic markers in this neoplasm. Classic Hodgkin lymphoma (CHL) accounts for 15-25% of all lymphomas in the Western world. The hallmark of this disease is the neoplastic Hodgkin/Reed-Sternberg (HRS) cell, which is favored to be derived from germinal center B-cells but has lost many of the B-cell markers. HRS cells are scattered within a dense inflammatory infiltrate, and through a network of cytokines and chemokines they shape their microenvironment, evade immune response, survive, and grow. In the last two decades multiple prognostic markers related to HRS cells, the microenvironment or both, have been evaluated in patients with CHL. They include clinical, immunohistochemical, cytogenetic, and molecular markers that can predict survival and identify high-risk patients who will likely relapse after therapy. More recently, circulating tumor DNA analysis by next-generation sequencing has opened new avenues for diagnosis and disease monitoring after therapy. The increased understanding of molecular mechanisms underlying CHL pathogenesis has led to successful implementation of novel therapies, such as anti-PD-1 antibodies, which are becoming a mainstay of treatment in relapsed/refractory patients.
Conclusion. Currently, pathologic prognostic markers are not routinely assessed at initial diagnosis of CHL. However, as more therapies become available, it will be important to identify patients with high-risk disease who may benefit from more intense or targeted therapy upfront.
Downloads
Download data is not yet available.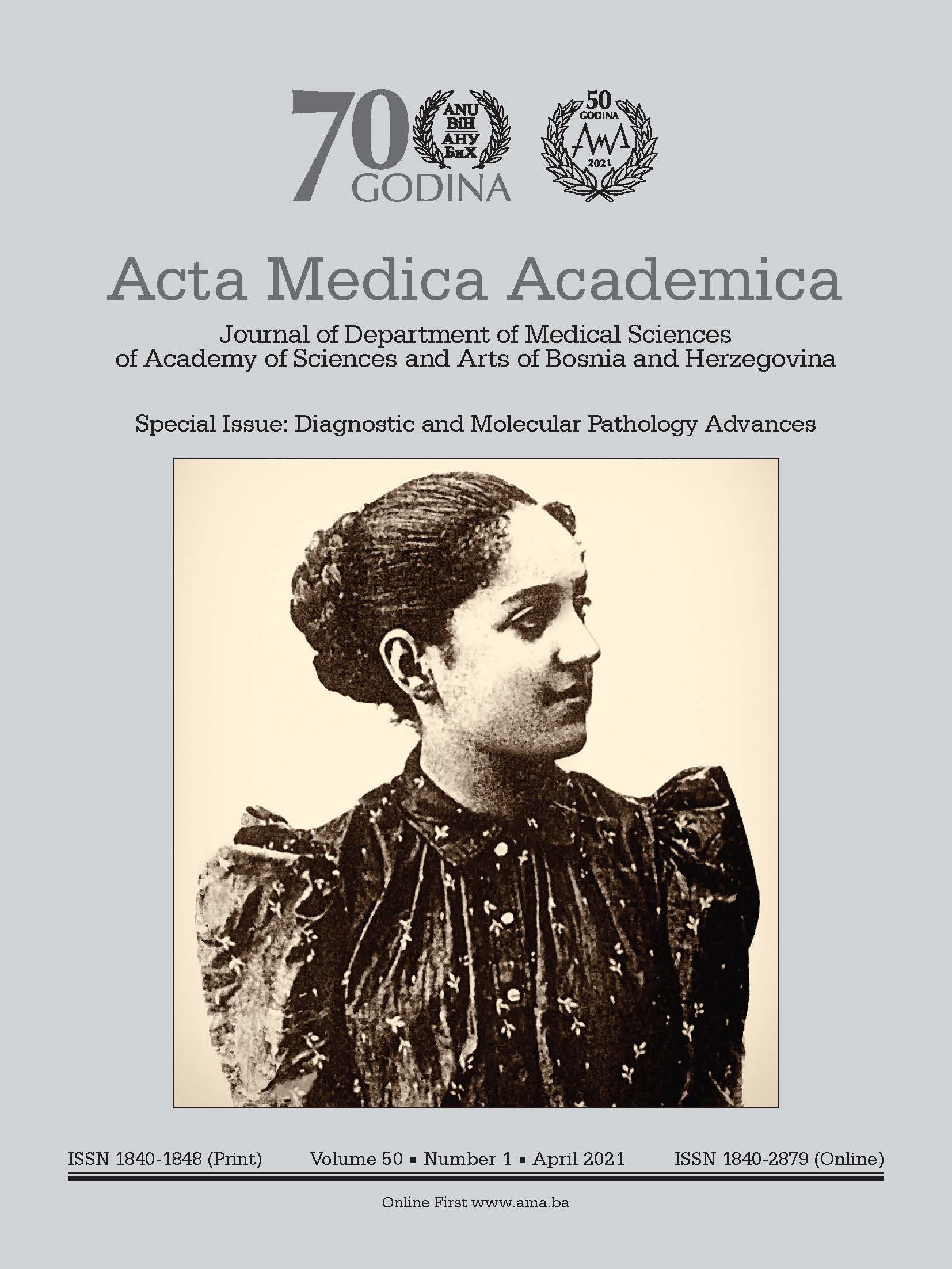 Downloads
How to Cite
Perry, A. M., Smith, L. B., & Bagg, A. (2021). Classic Hodgkin Lymphoma – Old Disease, New Directions: An Update on Pathology, Molecular Features and Biological Prognostic Markers. Acta Medica Academica, 50(1), 110–125. https://doi.org/10.5644/ama2006-124.329