The Effects of a Workplace Health Promotion Program to Decrease Cadmium Exposure Levels in Nickel-Cadmium Battery Workers
Keywords:
Behaviour, Cadmium, Compliance, Education, Workplace
Abstract
Objective. Cadmium exposure is a common problem in the production of nickel-cadmium batteries. How­ever, keeping the respective legislative occupational and safety policies is essential, but there are problems with compliance. We analysed the effect of strategies to increase compliance with precautions during 2013- 2015 on 59 workers at a nickel-cadmium battery fac­tory.
Material and Methods. A health promotion pro­gram was implemented in two phases. The first phase included comprehensive education on the importance of appropriate behaviour and changes to the sanitation program. The second phase included renovation of sanitary facilities and modernization of the air exhaust ventilation.
Results. The initial median cadmium uri­nary level in workers was 1.9 μg/g creatinine. After the first phase of interventions, levels dropped to 1.0 μg/g creatinine. After the second phase no significant further decrease was observed.
Conclusion. Compre­hensive education and changes in the sanitation pro­gram were able to halve cadmium levels and can be considered a useful and cost-effective preventive tool.
Downloads
Download data is not yet available.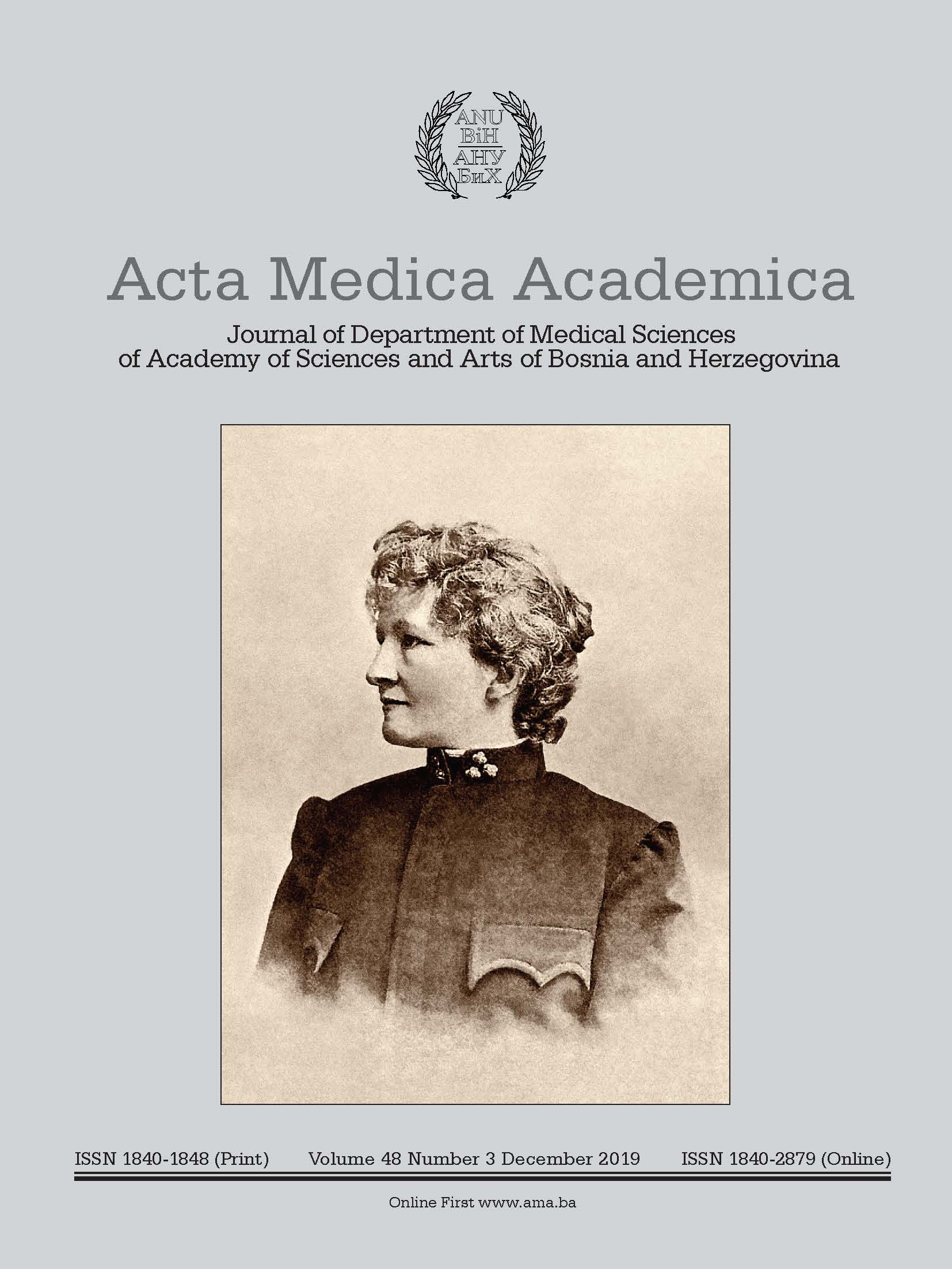 Downloads
How to Cite
Sovičová, M., Tomášková, H., Carbolová, L., Šplíchalová, A., Baška, T., & Hudečková, H. (2020). The Effects of a Workplace Health Promotion Program to Decrease Cadmium Exposure Levels in Nickel-Cadmium Battery Workers. Acta Medica Academica, 48(3), 278–285. https://doi.org/10.5644/ama2006-124.268